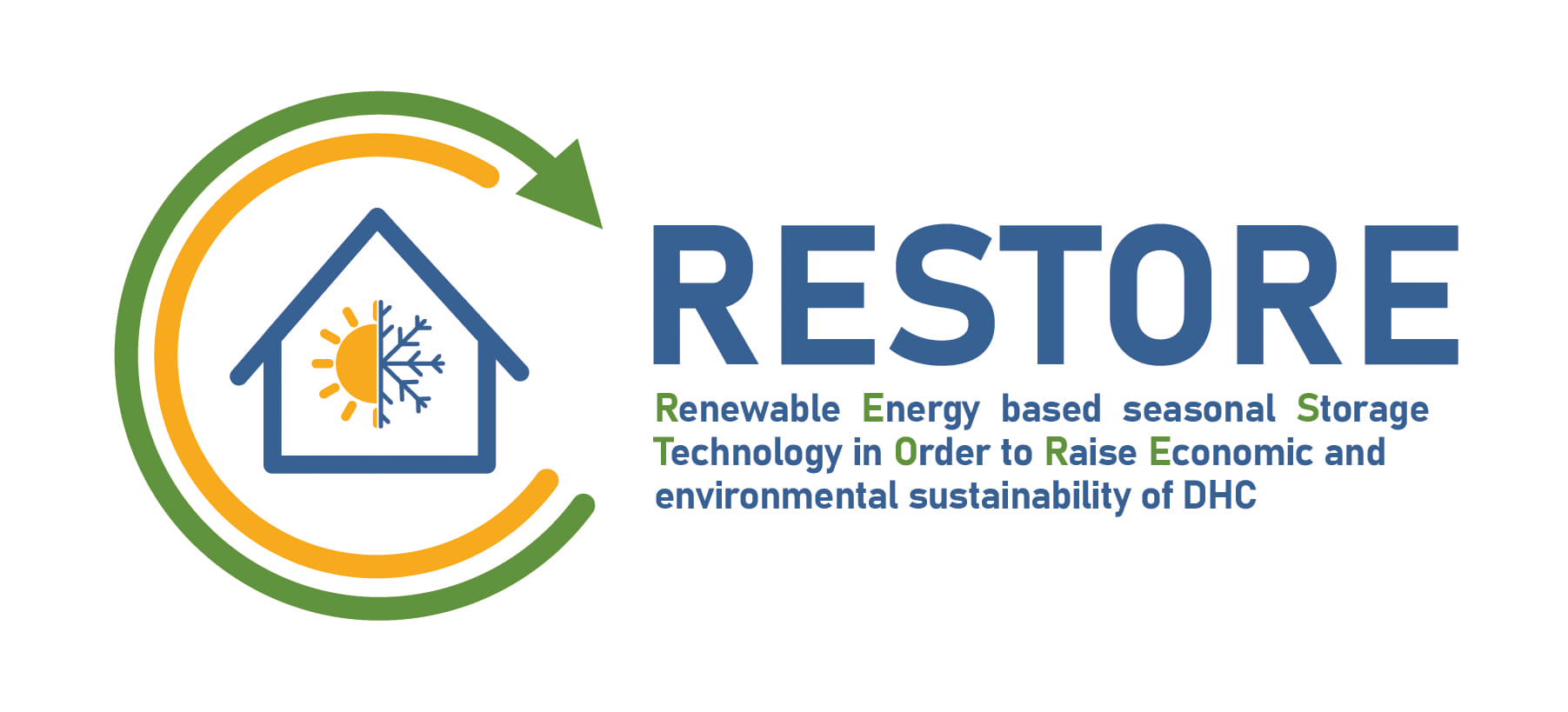 The RESTORE project kicked off with a successful meeting on October 13 and 14, 2021.
RESTORE proposes a radically innovative solution for District Heating & Cooling (DHC), based on the combination of two key innovative technologies (Thermo-Chemical Energy Storage and reversible Organic Rankine Cycle), that allows integrating a wide variety of renewable technologies combined with competitive seasonal storage in DHC networks, allowing them to be 100% renewable to radically improve their environmental sustainability.
This innovative solution would tackle the main barriers for a wide deployment of renewable energy technologies and waste excess heat in the existing and future DHC networks. The project considers the experimental validation of the RESTORE concept and the demonstration of the concept replicability potential, adapting and optimizing the proposed solution to different real sites spread over the EU, and quantifying its potential benefits via virtual use cases.
The kick off meeting offered the opportunity to meet all the project partners and to develop a common understanding of the project, including tasks and roles of everybody in the project. Partners presented the nine work packages and discussed key administrative, content-related and financial issues.

Project full title: Renewable Energy based seasonal Storage Technology in Order to Raise Economic and environmental sustainability of DHC (RESTORE)
Duration: 48 months
Topic: LC-GD-2-1-2020 – Innovative land-based and offshore renewable energy technologies and their integration into the energy system
RESTORE partners:
Fundacion Cener (Coordinator), Spain
Technical University of Vienna, Austria
Politechnico di Milano, Italy
Turboden SPA, Italy
Enerbasque SL, Spain
SimTech GmbH, Austria
Aalborg CSP AS, Denmark
Solites – Steinbeis Research Institute for Solar and Sustainable Thermal Energy Systems, Germany
Steinbeis Europa Zentrum, Germany
Andritz AG, Austria
Univerity Babes Bolyai, Romania
Prospex Institute, Belgium
For further information, please visit www.restore-dhc.eu.
To stay up to date subscribe to our newsletter and follow us on Twitter and LinkedIn!